We take you through Agra city with the help of My City Essay, you can choose your favourite city or where you live in, it will be helpful for class 1,2,3, 4, 5, to 12th and higher. Here we have briefly described some important points, in about 350+ words based on the following the headwords.
Contents
My City Essay | Essay on my city Agra
I have categorize the following essay into 5 different heading. This will be helpful for kids and school students in preparing their home assignment.
Introduction (Its site and geography)
Climate
Population
Market-place
Buildings – Factories, Schools, hospitals etc.)
Conclusion (Why I like it?)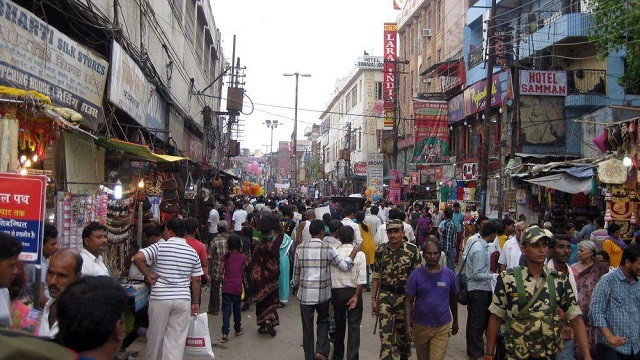 RELATED: Essay on "Country Life vs City Life"
Introduction
The name of my city is Agra. It stands on the bank of Yamuna River. It is not far from Delhi, Aligarh, Mathura and Bharatpur.
Climate
The climate of the city is not good. It becomes very hot in the summer. In the rainy season, mosquitos are a major problem. The winter is chilly. So the climate is an average here in Agra, not quite conducive for health.
Population
The city is big. The population here is increasing day by day. Its population is around 15.9 lakhs according to the 2011 survey. People of every caste, creed and religion live here. But the Hindus are in majority.
Markets
It is a business centre, Sadar Bazaar is the popular shopping spots, and other market places are Kinari Bazar, Subhash Bazaar, Raja Ki Mandi, Shahganj Bazaar, TDI Mall and many more.
Many big publishing houses and bookseller are on the hospital road. Dayal Bagh is one of the posh colony. Johri Bazaar and Raja Ki Mandi are very crowded.
Buildings
The famous Taj Mahal stands here (Seven Wonders of the World). It was built by King Shah Jahan. Jama Masjid is also a very grand building.
The great Moghul Akbar's famous fort is a fine building. Besides these, Mankameshwar temple is a place worth seeing.
Factories
There are many first-rate shoe factories. There are also some carpet factories. In Dayal Bagh colony, there are some factories.
School and Hospitals
It is an Education hub. It has a university and degree colleges. There many inter colleges and schools, and medical college. It is attached with Sarojini Naidu hospital. In Dayal Bagh, there is an engineering college, and some reputed hospitals also.
Conclusion
I love my city Agra very much. People come here from every part of the world to see the Taj, Agra is also known as a city of Taj.
ALSO, CHECK | THE ESSAY ON THE AUTUMN SEASON 200 WORDS