Detail Indian Festivals Essay that included Major festivals celebrated in India & also describe the importance of that particular festivals.
Why festivals are important to us and more? In the end, you can find the list of main Indian holiday calendar 2021.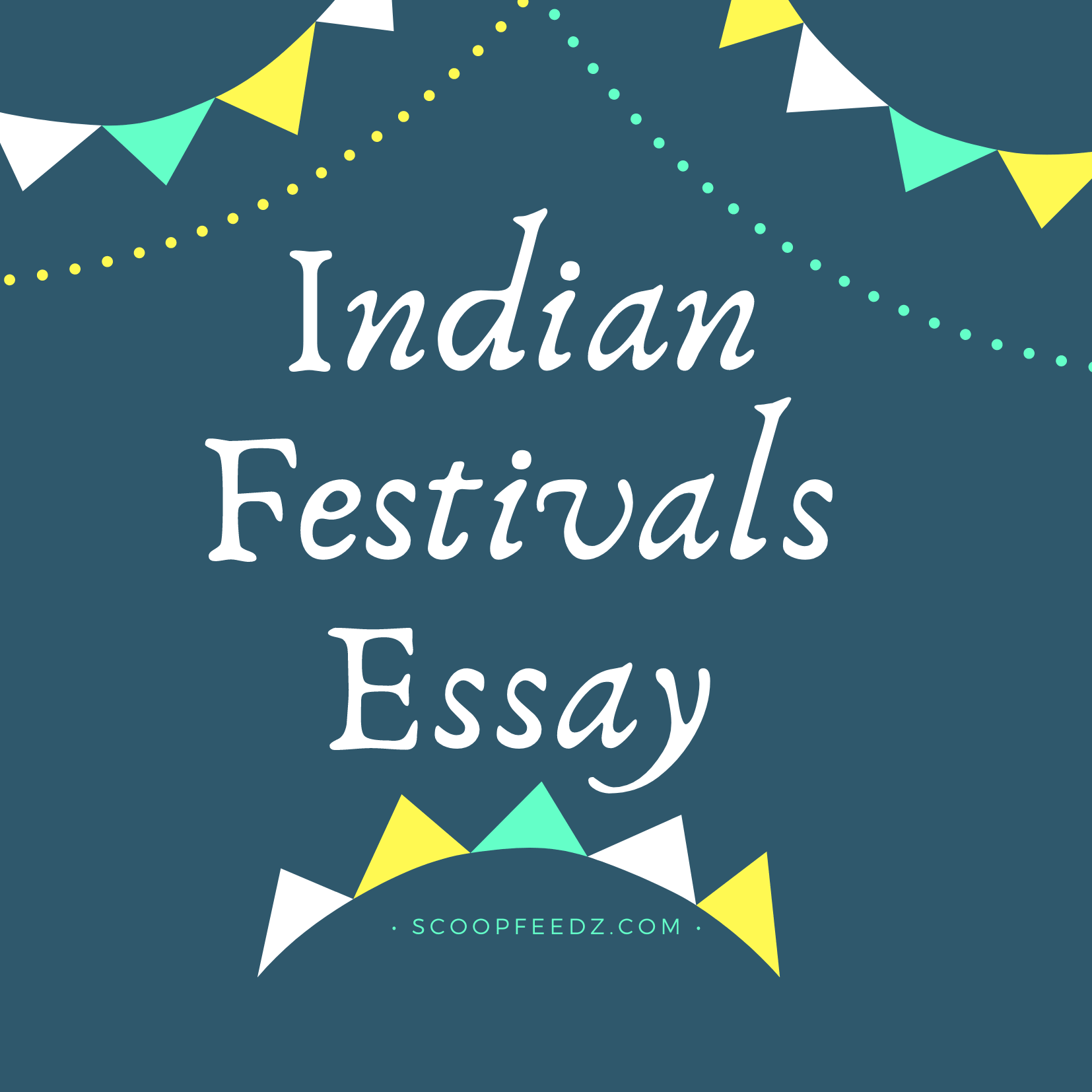 Indian Festivals Essay for Students
Introduction
A festival brings peace and joy for all of us. It brings us together, and it strengthens our brotherhood. They break us from the daily and boring routine.
It is worth saying that India is the land of festivals, here in India we celebrate some festivals now and then.
There are numerous festivals in India, they further categorized into three major types which include National, religious and seasonal.
The national festivals are celebrated across Indian with great patriotism. The second category is religiously associated with faith and beliefs of people.
And the third one is according to the change of seasons. People celebrated with gaiety and enthusiasm all over India. The national festivals such as Independence Day, Republic Day, Gandhi Jayanti and more.
The Holi, Lohri, Dussehra, Diwali, Janmashtami, Chhatt, Navratri, Eid, and Christmas comes under religious festivals. The seasonal festival includes Baisakhi, Bihu, Onam, Basant Panchami, Pongal etc.
The festivals sometimes have negative influences on the society too, we will talk this later in this article.
We should celebrate it with simplicity; also keep up the national integrity and communal harmony.
Festival not just an occasion it is a celebration of life. It brings us not only joy but strengthen our relationship and friendship, also promote social interaction and harmony.
All nations have their religious and cultural festivals they all celebrated according to their tradition.
However, the Indian festival attracts the whole world because of cultural diversity, colour and excitements.
Being a multi-language, multi-racial country, and rich cultural heritage, Indian celebrates festivals throughout the year.
You can find a lot of variation in Indian festivals according to the states, every state has his own ritual and beliefs to celebrate any occasion. They divide into three major categories national or political, religious and seasonal.
Most of the Indian festivals are celebrated either in religion and myth and popular faiths. Some are celebrated in the memory of a respectable person and events and inspire people to follow their footsteps. And there are festivals connected with the season changes.
National festivals like Independence Day, Republic Day etc. are celebrated with excitement and great patriotism zeal. They are declared as national holidays and celebrated with great joy in all parts of the country.
The capital Delhi is the core of most national celebration on such occasion. On Republic Day, we witness a majestic parade. Apart from the defense forces, school children across India participated in this parade.
On that day the states showcasing they're available of resources, cultures and their achievements.
It is an occasion to display our military strength to the world, which include a number of arms, fighter aircraft's, ammunition are the few glimpses of the parade.
2nd October, Gandhi Jayanti, leaders from different political parties pay their homage to the Father of the Nation.
15th August Indian Independence Day, the Prime Minister hoisted the tricolour flag and addresses the nation from historic Red forte.
There are many religious festivals in India such as Holi, Diwali, Dussehra, Durga Pooja, Janmashtami, Maha Shivratri, Guru Parva, Navratri, Chhatt, Eid-ul-Juha, Eid-ul-Fitr, Christmas, also we celebrate the festivals of Parses and Jews. See the list of Festivals in India.
7 Lines on Importance of Indian Festivals Essay
Festivals break the daily routine of life.
Three major types of Indian Festivals are national, religious & seasonal.
National festivals in India are Independence Day, Republic Day, Gandhi Jayanti etc.
Religious festivals of India include Durga Pooja, Diwali, Dusshera, Navratri, Chhatt, Eid, Christmas, Jews (festivals of Parsees) and many others.
Indian seasonal festivals such as Baishakhi, Onam, Bihu, Basant Panchami etc.
Festivals do have negative influences on society, for example, excessive use of firecrackers in Diwali, use of permanent colour in Holi, gambling creates a nuisance in public.
The main reason behind celebrating festivals is to bring together the people of all communities, forget the narrow differences with each other, we all make this earth a beautiful place to live in.
Importance of Diwali Festival in India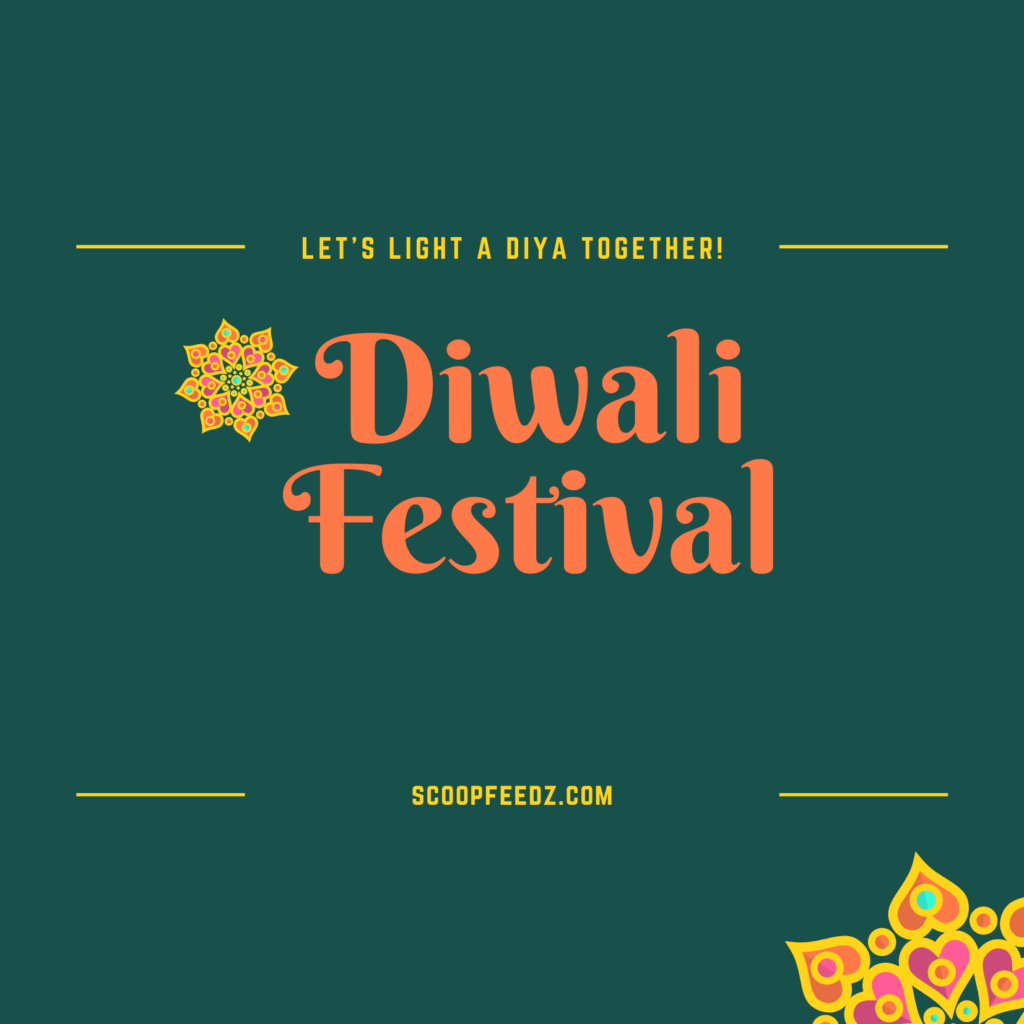 When we talk about the major Indian festival, Diwali comes at the first place, it is the most prominent festivals of Hindus.
We celebrate the return of Lord Rama to Ayodhya after the victory of Rama over Ravan. It also marks the victory of good over evil.
The houses are whitewashed and the surroundings are clean many days in advance. People buy new clothes and exchange gifts and sweets.
Diwali has special significance for businessman, they start their new accounts. People across India lighten up their houses, children and youth enjoys the firecrackers.
Let us talk a little bit about the other occasions include the religious festival Rama Navmi has celebrated the birth of Lord Rama. Janmashtami is the celebration of Lord Krishna.
Durga Pooja is celebrated all over India with great pomp and shows but more popular in West Bengal, Assam, Orissa.
Goddess Durga worshipped for nine-day, some people are fasting to nine-day, on the tenth day, Vijayadashmi, the goddess idol immersed in water.
In northern Indian, Dusshera is observed on Vijayadashmi day, celebrate the victory of Rama over Ravan. The Ganesh Chaturthi festivals celebrated in Maharastra with great enthusiasm, it is a ten-day occasion.
Holi Festival of Colors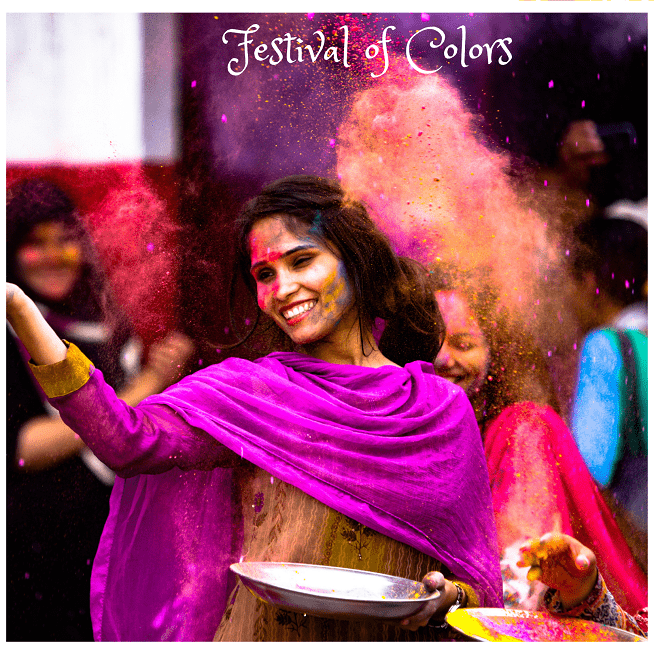 The festival of colour Holi is celebrated at end of winter season. There are various ways of celebrating Holi in different states of India.
In Manipur a cultural dance "Raaslila" (dance dedicated to Lord Krishna and gopis) is staged during this festival. People shower colour on one another, and hug each other.
Chhath Mahaparv
Chhatt has a special significance for the people of Bihar, also celebrated in other parts of the country.
On this occasion, Sun-god is worshipped at sunset and again in the following sunrise, people offering (Arghya) sweets and fruits.
Eid ul-Fitr – Islamic Observances
The Muslim celebrate Eid-ul-Fitr, it marks the end of Ramzan. On that day Holy Quran was revealed to Prophet Mohammed. During the month of Ramzan, Muslim fasting for whole month and break their fast on Id with feasts.
Guru of Guru Nanak Dev Ji Birthday
The Sikh and the other community celebrates the Guru Nanak Dev's birthday. It is a special significance for Sikh, on that day religious congregation are attended, and firecrackers are burst. In the remembrance of the martyrdom of Guru Arjun Dev and Guru Teg Bahadur.
These days are observed as peace and harmony and big pandal, langer Sewa(providing free food) are organised on a large scale across India. Religious festivals like Buddha Purnima celebrated by Buddhist and Mahavir Jayanti by Jains.
Importance of Christmas Celebration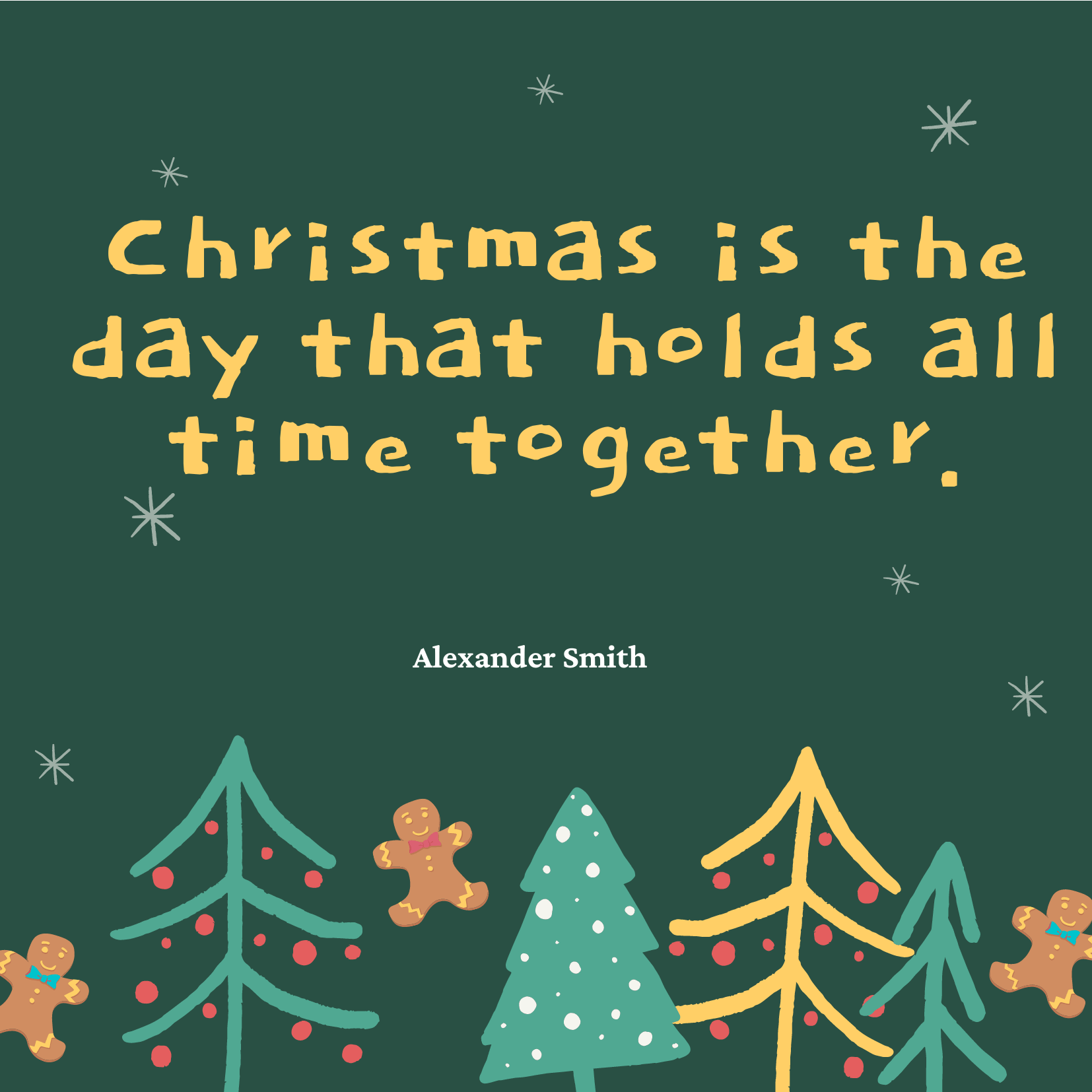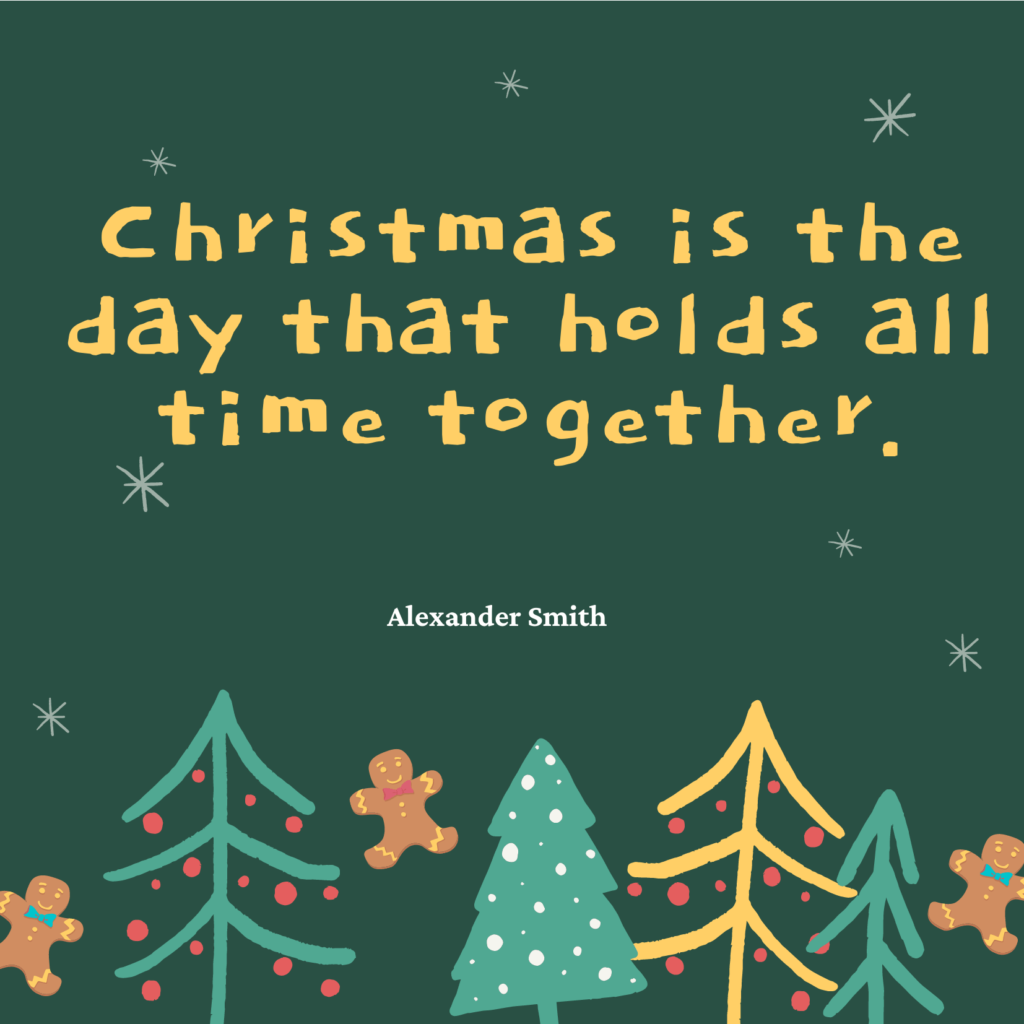 Christmas the greatest festivals for Christian communities, 25th December is the celebration of the birth of Lord Jesus Christ.
On that day many special events are organized all over the world, the Christmas tree is beautifully decorated with flowers, artificial lights, toys etc.
Hymns are singing and prayers are offering in churches and cathedrals. People in disguise as Santa Claus distribute gifts and sweets among the children.
Festival of Jews
Jews is the festivals celebrated in the same manner as those of Christians. They go to synagogue to pray the almighty.
The Jews belong to Kerala celebrates Hanukkah, the birthday of god Zeus with religious fervour.
And the Naoroz is celebrated by Parsees during the month of August-September, it also the beginning of their new year.
Many other festivals are celebrated all parts of the country with great fervour. Few festivals that are become the indispensable part of Indian culture. Variation in festivals offers a welcome break from our daily routine.
Apart from this, festivals also have a negative influence on our society such as the bursting of fire-crackers on Diwali polluted the environment, eventually affects our health.
Gambling creates disturbance the public life and during Holi drunkards cause nuisance in the streets.
Millions of rupees are spent decorating temples, this money should be used for the noble cause, welfare of poor and utilize for the economic development of the country.
No doubt these festivals are an integral part of our life but celebrate in a peaceful manner. Say no to firecrackers during Diwali, to save the environment. Holi is incomplete without colour, use only organic colour which is washable.
These occasions have purified our mind and bring free the value of piety. The main motive to celebrating festivals is to bring people of different communities together, strengthens our relationship with each other.
We should invite people of different communities with open arms and forget the narrow differences with one another, that will help in strengthening the national integrity.
A quick note on the importance of festivals in life through an infographic, useful for kids and children.
Major Indian festival & Holiday Calendar 2021
| S.NO | Festival/Holiday | Day | Date |
| --- | --- | --- | --- |
| 1 | New Year's Day | Friday | 01-Jan |
| 2 | Lohri | Wednesday | 13-Jan |
| 3 | Pongal | Thursday | 14-Jan |
| 4 | Makar Sankranti | Thursday | 14-Jan |
| 5 | Guru Govind Singh Jayanti | Wednesday | 20-Jan |
| 6 | Republic Day | Tuesday | 26-Jan |
| 7 | Chinese New Year | Friday | 12-Feb |
| 8 | Valentine's Day | Sunday | 14-Feb |
| 9 | Vasant Panchami | Tuesday | 16-Feb |
| 10 | Shivaji Jayanti | Friday | 19-Feb |
| 11 | Hazarat Ali's Birthday | Friday | 26-Feb |
| 12 | Guru Ravidas Jayanti | Saturday | 27-Feb |
| 13 | Maharishi Dayanand Saraswati Jayanti | Monday | 08-Mar |
| 14 | Maha Shivaratri/Shivaratri | Thursday | 11-Mar |
| 15 | March Equinox | Saturday | 20-Mar |
| 16 | First day of Passover | Sunday | 28-Mar |
| 17 | Holika Dahana | Sunday | 28-Mar |
| 18 | Holi | Monday | 29-Mar |
| 19 | Maundy Thursday | Thursday | 01-Apr |
| 20 | Good Friday | Friday | 02-Apr |
| 21 | Easter Day | Sunday | 04-Apr |
| 22 | Chaitra Sukhladi | Tuesday | 13-Apr |
| 23 | Vaisakhi | Wednesday | 14-Apr |
| 24 | Mesadi/Vaisakhadi | Wednesday | 14-Apr |
| 25 | Ambedkar Jayanti | Wednesday | 14-Apr |
| 26 | Rama Navami | Wednesday | 21-Apr |
| 27 | Mahavir Jayanti | Sunday | 25-Apr |
| 28 | May Day | Saturday | 01-May |
| 29 | Birthday of Ravindranath | Friday | 07-May |
| 30 | Jamat Ul-Vida | Friday | 07-May |
| 31 | Mother's Day | Sunday | 09-May |
| 32 | Ramzan Id/Eid-ul-Fitar | Thursday | 13-May |
| 33 | Ramzan Id/Eid-ul-Fitar | Thursday | 13-May |
| 34 | Buddha Purnima/Vesak | Wednesday | 26-May |
| 35 | Father's Day | Sunday | 20-Jun |
| 36 | June Solstice | Monday | 21-Jun |
| 37 | Rath Yatra | Monday | 12-Jul |
| 38 | Bakr Id/Eid ul-Adha | Tuesday | 20-Jul |
| 39 | Guru Purnima | Saturday | 24-Jul |
| 40 | Friendship Day | Sunday | 01-Aug |
| 41 | Independence Day | Sunday | 15-Aug |
| 42 | Parsi New Year | Monday | 16-Aug |
| 43 | Muharram/Ashura (Tentative Date) | Thursday | 19-Aug |
| 44 | Onam | Saturday | 21-Aug |
| 45 | Raksha Bandhan (Rakhi) | Sunday | 22-Aug |
| 46 | Janmashtami | Monday | 30-Aug |
| 47 | Janmashtami (Smarta) | Monday | 30-Aug |
| 48 | Ganesh Chaturthi/Vinayaka Chaturthi | Friday | 10-Sep |
| 49 | September Equinox | Thursday | 23-Sep |
| 50 | Mahatma Gandhi Jayanti | Saturday | 02-Oct |
| 51 | Maha Saptami | Tuesday | 12-Oct |
| 52 | Maha Ashtami | Wednesday | 13-Oct |
| 53 | Maha Navami | Thursday | 14-Oct |
| 54 | Dussehra | Friday | 15-Oct |
| 55 | Milad un-Nabi/Id-e-Milad (Tentative Date) | Tuesday | 19-Oct |
| 56 | Maharishi Valmiki Jayanti | Wednesday | 20-Oct |
| 57 | Karaka Chaturthi (Karva Chauth) | Sunday | 24-Oct |
| 58 | Halloween | Sunday | 31-Oct |
| 59 | Naraka Chaturdasi | Thursday | 04-Nov |
| 60 | Diwali/Deepavali | Thursday | 04-Nov |
| 61 | Govardhan Puja | Friday | 05-Nov |
| 62 | Bhai Duj | Saturday | 06-Nov |
| 63 | Chhat Puja (Pratihar Sashthi/Surya Sashthi) | Wednesday | 10-Nov |
| 64 | Guru Nanak Jayanti | Friday | 19-Nov |
| 65 | Guru Tegh Bahadur's Martyrdom Day | Wednesday | 24-Nov |
| 66 | First Day of Hanukkah | Monday | 29-Nov |
| 67 | Last day of Hanukkah | Monday | 06-Dec |
| 68 | December Solstice | Tuesday | 21-Dec |
| 69 | Christmas Eve | Friday | 24-Dec |
| 70 | Christmas | Saturday | 25-Dec |
| 71 | New Year's Eve | Friday | 31-Dec |
MUST-SEE: Essay on Indian Wedding