The short and simple essay on Journey by Bus in English for school kids and for school students of class 1,2,3,4,5,6,7,8,9 and class 10th. Last year I went to Aligarh from Ghaziabad, on my journey by bus, in about 300 words. I have described it in the following outline.
Introduction (Time and Place)
The scene at the bus stand
The scene inside the bus stand
Journey
End of the journey
Also read: Essay on Pleasure of Reading
Essay on Journey by bus
My bus Journey Essay: Last year my school was closed on 18th February on the account of elections. I decided to go to Ghaziabad from Aligarh by bus.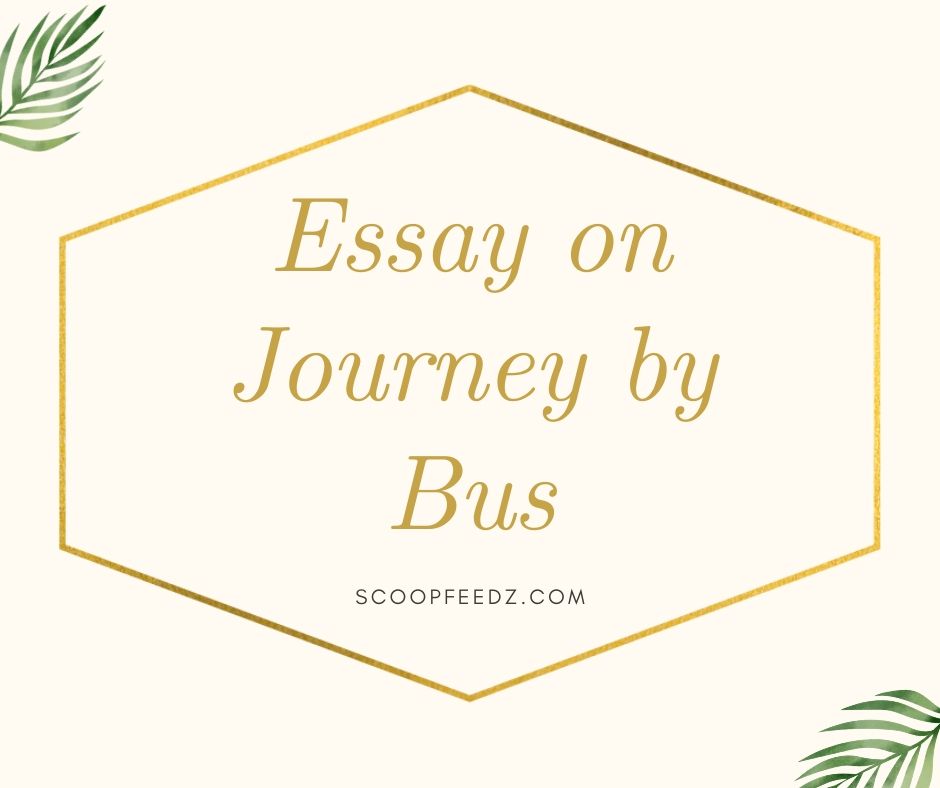 Scene at the bus stand
At the bus stand, I found a great rush of people waiting for the bus. I stood in a line. So I could purchase a ticket with a great difficulty.
Scene inside the bus
The scene inside the bus inside was very interesting. Most of the passengers were villagers. They were smoking, and I requested one of them not to smoke (See the Side effects of Smoking). But he did not accede to my request. An old man was sitting in the corner. He had a big bundle of clothes with him. I requested him to keep it down. But he did not care to do it.
Journey
The bus started at 8 a.m., from Aligarh. On the way I had seen green fields full of yellow flowers, rivers, canals and ponds full of water, it looks so natural and beautiful. The air was cool, and the sun was shining brightly. Our bus stopped at Dadri for 10 minutes, some passengers got down. Some new-passengers came in.
Then bus started again, outside window the natural scenery everywhere, it was really mesmerizing. After a journey of thirty minutes we reached Ghaziabad.
Conclusion
I came of the bus. With the help of fellow passengers I got my luggage down. Then I took the rickshaw to my friend's house. In this way, I enjoyed my bus journey very much. It was very comfortable Journey.
ALSO_READ: Short Story on Train Journey {300 words}